Welcome to Wildwood Pottery!!

From our studio in rural Idaho, we offer hand-crafted pottery of porcelain, stoneware, and earthenware clays. Most are functional pots, meant to be used every day in your kitchen and on your table, while others are decorative. Pit firing makes beautiful pots, but please don't eat or drink out of these!
Our goal is to enrich the lives of those we touch through our pottery. We rejoice when our pots are "adopted" and hope that you will enjoy them as much as we have, in the making. Thank you for giving them a good home!
CONTACT INFORMATION:
Mailing address: Wildwood Pottery, 101 Haynes Lane, Plummer, ID 83851
Telephone: (208) 659-3670
Email
: info@wildwoodpottery.com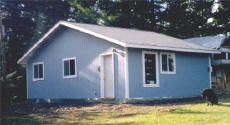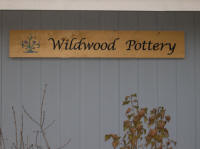 Our studio's humble beginnings, 2002